6.24-25.2011
I rode the Owyhee Cheap Thrills No Frills endurance ride last month and I thought I would share a few pictures. It was the first ride of the year for me. I rode Delight 25 miles each day. Sandra was with me riding her trusty steed Tia. On the second day we were joined by Katrina riding Lyn's horse Sam on her first ever endurance ride.
Chase climbed a nearby mountain to take a great picture of Ridecamp. Or, maybe he was trying to get cell phone reception in order to check his Facebook page? We were some of the first to arrive, so there aren't many rigs in this picture. Lyn's truck and trailer are at the top right hand side.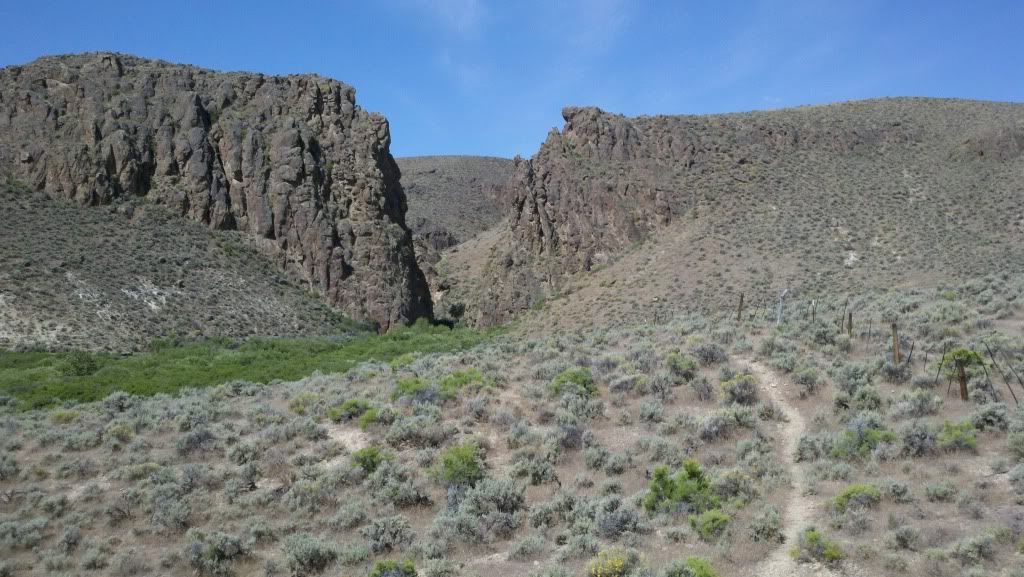 A Canyon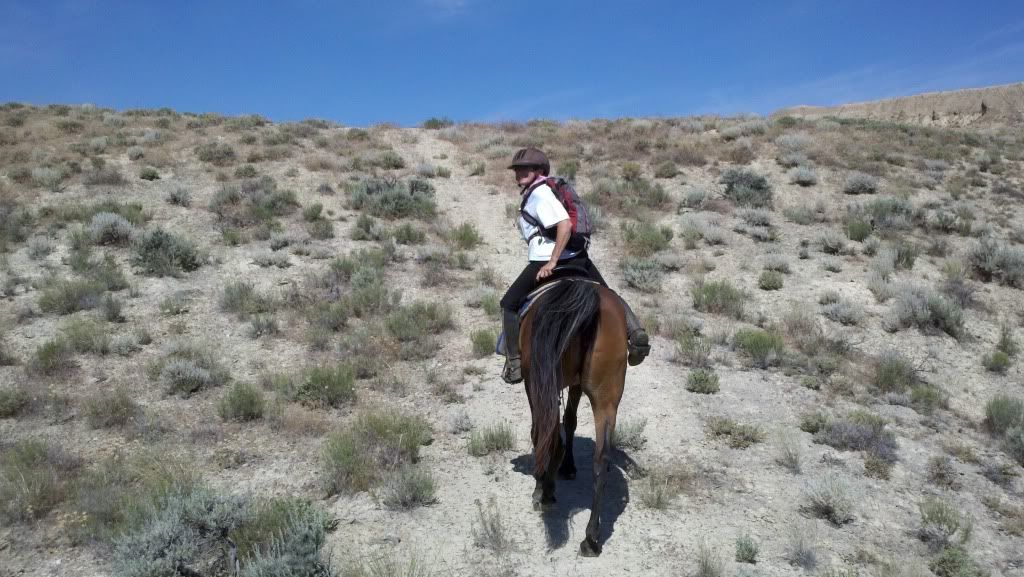 Sandra and Tia hightailing it up a hill

In
sp
ite of being out in the middle of the high desert there were interesting things to see and stunning vistas to explore. On the second day we went straight up and down a mountain gaining about 1000 feet. We walked our horses both ways. Going down was a LOT easier. Climbing back up, Katrina easily rode Sam to the top. Sandra and I wanted to give our horses a break so we chose to hike up. We were gasping for air. We very quickly taught our horses to "tail". We unsnapped one side of our reins and then followed our horses up, holding tightly to their tails. The horses pulled us up the mountain by their tails!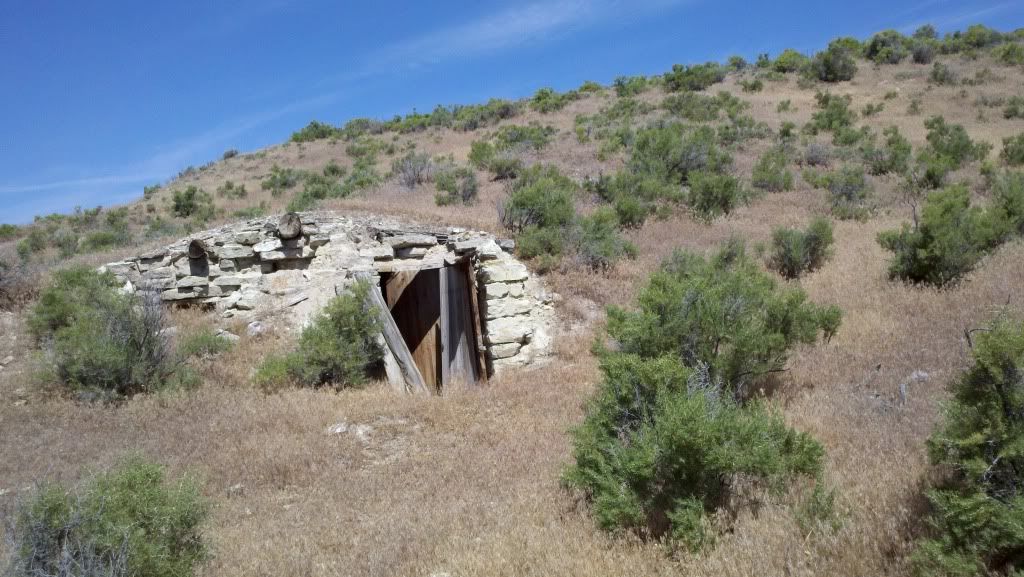 An old dugout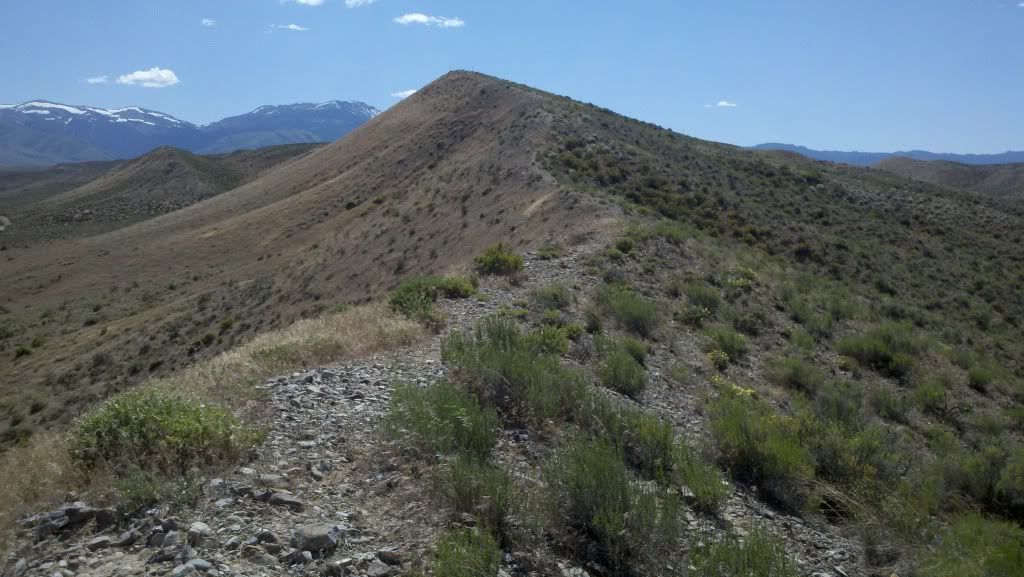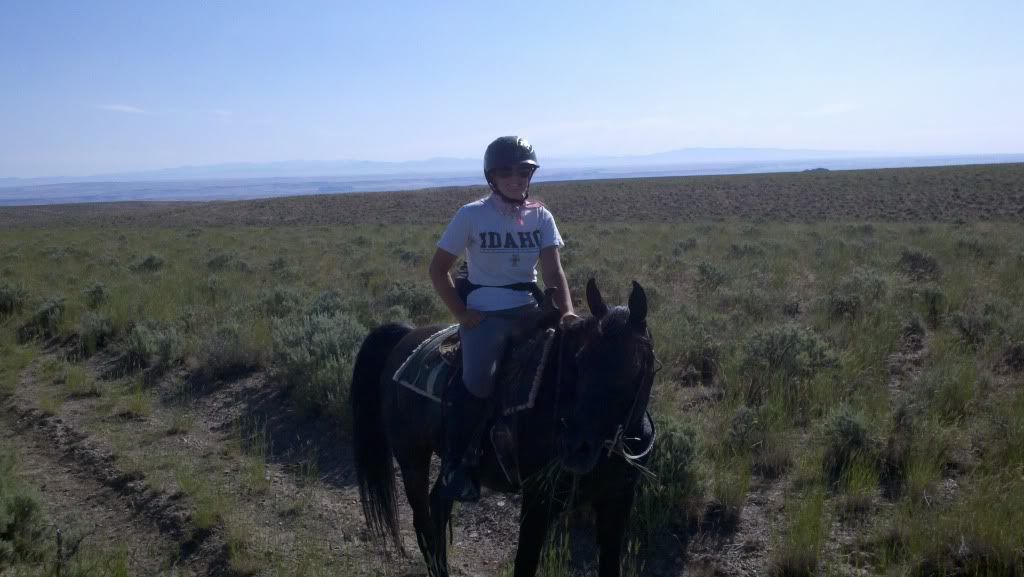 I don't have any pictures of myself from this ride... or any of our wonderful crew Lyn and Chase. They were once again the best crew ever. We had the best support team of all of the riders there!
My view through Delight's eyes.
It was a wonderful couple of days. The weather was beautiful, the horses healthy and the company the best.